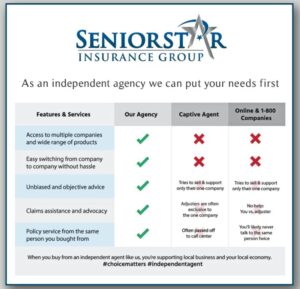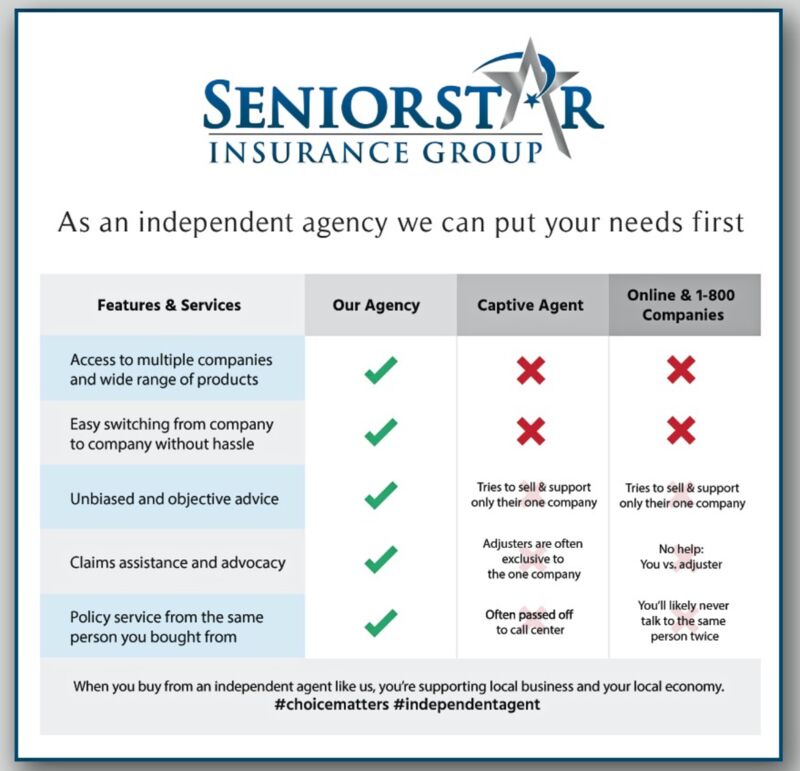 Medicare! What is it, and what does it cover?
Medicare is a public healthcare program, funded by the government, workers and employers, and available to people at age 65 or who have qualifying disabilities. But contrary to popular belief, the program was not intended to cover all services at no cost. Generally, it provides a core set of basic medical benefits to cover inpatient and about 80% of outpatient care. Medicare beneficiaries face out-of-pocket expenses, such as deductibles copayments and/or coinsurance.
When you initially become eligible for Medicare, you can pick any plan available in the zip code of your primary residence and are not asked about preexisting health conditions. Once that initial enrollment period (IEP) ends, there are certain times during the year when you can make changes depending on the plan type you choose.
Seniorstar Insurance Group is a licensed, independent Medicare agency working with more than 20 highly rated insurance carriers in Medicare supplement, Medicare Advantage, Medicare prescription drug, dental, vision, hearing, critical care, hospital indemnity, final expense and long term care plans. Our services are completely FREE. Why not let Jamie Sholom and the team at Seniorstar become your ongoing resource for your senior benefits.